There's just something I love about the simple, monochromatic landscapes of Autumn. I think it's because, as beautiful as Spring and Summer are, in Fall we aren't distracted by color and are able to see the bare-bones beauty of plants.
This particular one reminds me of those 'chandelier' fireworks!
Boredom + empty snack sized Pringles can + wasting time in PSE
= abstractness that I'm finding surprisingly beautiful and artistic.
New meaning to the term "cowlick".
I love cows!
My grandparents raised cattle, and I'd sometimes go to the fence calling "Here, cowy, cowy!" I figured it worked well with kitties, so why not try it on cows?! It actually worked once.
...that was a good day! :)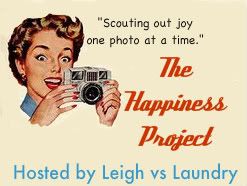 So, the theme is technically "eyes", but I think it goes without saying that this fluffy bunny has two. ;)