Oh, I nearly forgot to tell everyone what my shot is from
Macro Monday
. I didn't plan to make you guess and then never tell!
It's a strainer spoon, kind of like
this one.
And on an unrelated note, today is my one month blogiversary!
1 down, 11 more to go!
Happiness is...
Being able to wear my denim jacket.
This is one of my very few clothing splurges.
(meaning I paid near-full price for it!)
I don't wear it a whole lot, but when I do it always makes me feel pretty and happy!
and
Robin's Egg Blue.
My favorite color is blue. And of all the various shades of beautiful blues, my favorite of them is probably Robin's Egg. It reminds me of Spring and life, which are both happy things!
I actually have a story attached to this color...When I was little I found a gorgeous nest with the most beautifully colored eggs I had ever seen! I wanted to share this beauty with my family, so I stuck my little hand into the nest, started up the deck stairs with an egg in hand and
OOPS!
I dropped it.
This cycle continued until I had accidentally smashed all those poor baby bird eggs.
(It must be noted that I was an insanely clumsy and stubborn kid...and now adult, if you ask my husband
.)
They hadn't developed yet
(or maybe hadn't been fertilized? ...I'm not sure how that works with eggs)
but now that I'm a mother, it still makes me sad.
...And now that I'm done with my story, I realize it's neither happy or lovely...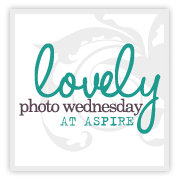 _________________
It is completely coincidental that my next photo is of eggs!
I honestly did not plan this at all. I took the shot of these eggs early last week, before I took the shot of the crayon. And it was only after adding the crayon to my post that I thought of my sad little story.
Nonetheless, here's my shot.
It was a lot tougher photographing eggs than I thought it would be!